ECO PLAZA, a better world
ONLINE voorstelling
In maart 2021 zou de eerste paal worden geslagen van Eco Plaza, een uniek en ecologisch bouwproject midden in het Groene Hart van de Nederlandse Randstad. Strenge stikstofregels zorgden al voor de nodige vertraging, maar het coronavirus leek het ambitieuze plan definitief de nek om te draaien. Met een interactieve Zoom-conferentie probeert initiatiefnemer Simone van Dokkum het tij te keren en potentiële investeerders alsnog mee te nemen in haar ambitieuze plannen.
E

co Plaza

  is een productie van Hoosh, gebaseerd op de het theaterstuk ECO van Oscar van Woensel.
ECO PLAZA Episode 1: A good beginning is half the work (6 min)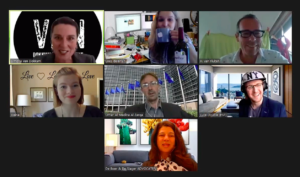 Deel 2: INTRODUCTION round
ECO PLAZA Episode 2: Introduction round (20 min)
An introduction to the exciting project and the enthusiastic project team. With live chat!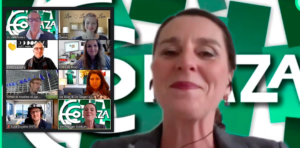 Deel 3: BRAINSTORM SESSION
ECO PLAZA Episode 3: Brainstorm session (16 min)
A good project needs a good name. And a slogan! Time to storm brain!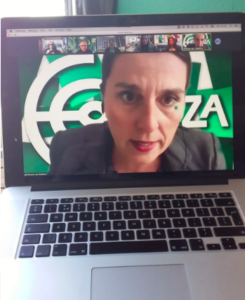 Deel 4: decision round
ECO PLAZA Episode 4: Decision round (17 min)
Finding common grounds under the chairWOMANship of Ms Loes de Bruin.

Deel 5: end good all good
ECOPLAZA Episode 5: End good all good (7 min) – epilogue
Eco Ville. A promo. Made without (excessive) use of drugs. Join us! For A Better World!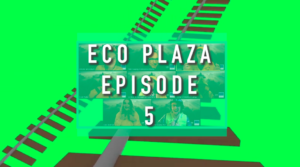 ALL EPISODES
DE hele serie is te zien op de showcase 
TRAILER
We're back! Na grote successen in Amsterdam, Utrecht en Pasvalys is het tijd voor een nieuwe ECO bestemming: uw woonkamer! Stay tuned en bekijk ECO PLAZA, A BETTER WORLD ONLINE vanaf volgende week live and alive bij u thuis!